When people get divorced, one issue that often looms over them as they head toward the property division stage of the process is what to do with the family home. One spouse may be firmly dedicated to keeping the home. It may be difficult to sway that person into reality and to consider whether keeping the home is really in that spouse's best interest.
House Rich versus Cash Poor
During the Collaborative Divorce process, the neutral financial professional meets with the spouses and to help understand what is involved if one of them wants to keep the home. For example, the advisor will review all the costs associated with owning the home: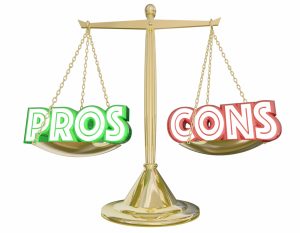 Mortgage.
Property taxes.
Insurance.
Monthly maintenance, like maintaining the yard, the inside of the home, etc.
Comprehensive maintenance which includes a new roof, interior and/or exterior paint, repairing a fence or gate, and more.
Everyone wants to own a nice home, but you can do this while staying within your budget. You want to have the flexibility to take a vacation or to purchase a new car. You will not be able to do this if all your money is going toward your home and your monthly living expenses.
Education and Budgeting
The financial advisor assists the parties in understanding their financial needs by establishing realistic post-divorce budgets going forward. You will learn what you can and cannot afford under different financial scenarios.
Through the education process, you may decide that you don't want to be house rich and but cash poor. You may decide that you do not want to spend as much of your monthly budget on your home so you can do other things. You may want to beef up their retirement account, take that vacation they have always wanted to take, or buy a new car.
The Collaborative Divorce process is designed to help you and your spouse to have with the financial information you need to make a decision about whether to keep the house or choose another direction.
Contact Heberger & Company for Assistance
For assistance in budgeting and planning for your financial future after your divorce, contact us at Heberger & Company An Accountancy Corporation.